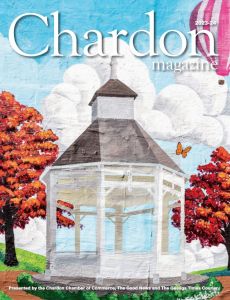 The Chardon Magazine is a joint product of the Chardon Area Chamber of Commerce, the Good News, and Geauga Courier.
Whether readers have lived in Chardon all of their lives or are new to the area, Chardon Magazine will inform and entertain with various topics important to our residents. The magazine touches on all Chardon has to offer, such as history6, arts and culture, dining, entertainment, shopping, recreation, the outdoors, health and wellness, accommodations, living in the valley, services, religious organizations, education and community organizations.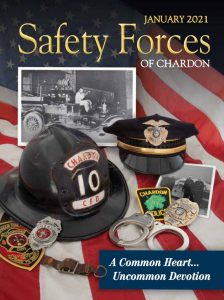 The Chardon Area Chamber of Commerce is happy to be a part of the Chardon Safety Forces Magazine, saluting Chardon's law enforcement and firefighting forces.
The brainchild of local writer Rose Nemunaitis, the magazine is filled with articles about important historical and present day figures in the safety community, notable events and first-hand accounts of how operations have changed throughout the years. Each article is accompanied by striking photographs, many donated from safety workers' own personal collections.
The magazine prominently features the perspectives of Chardon Police Chief Scott Niehus and Chardon Fire Chief Larry Gaspar who both expressed their appreciation of the publication.
Questions?
Contact us to learn more.