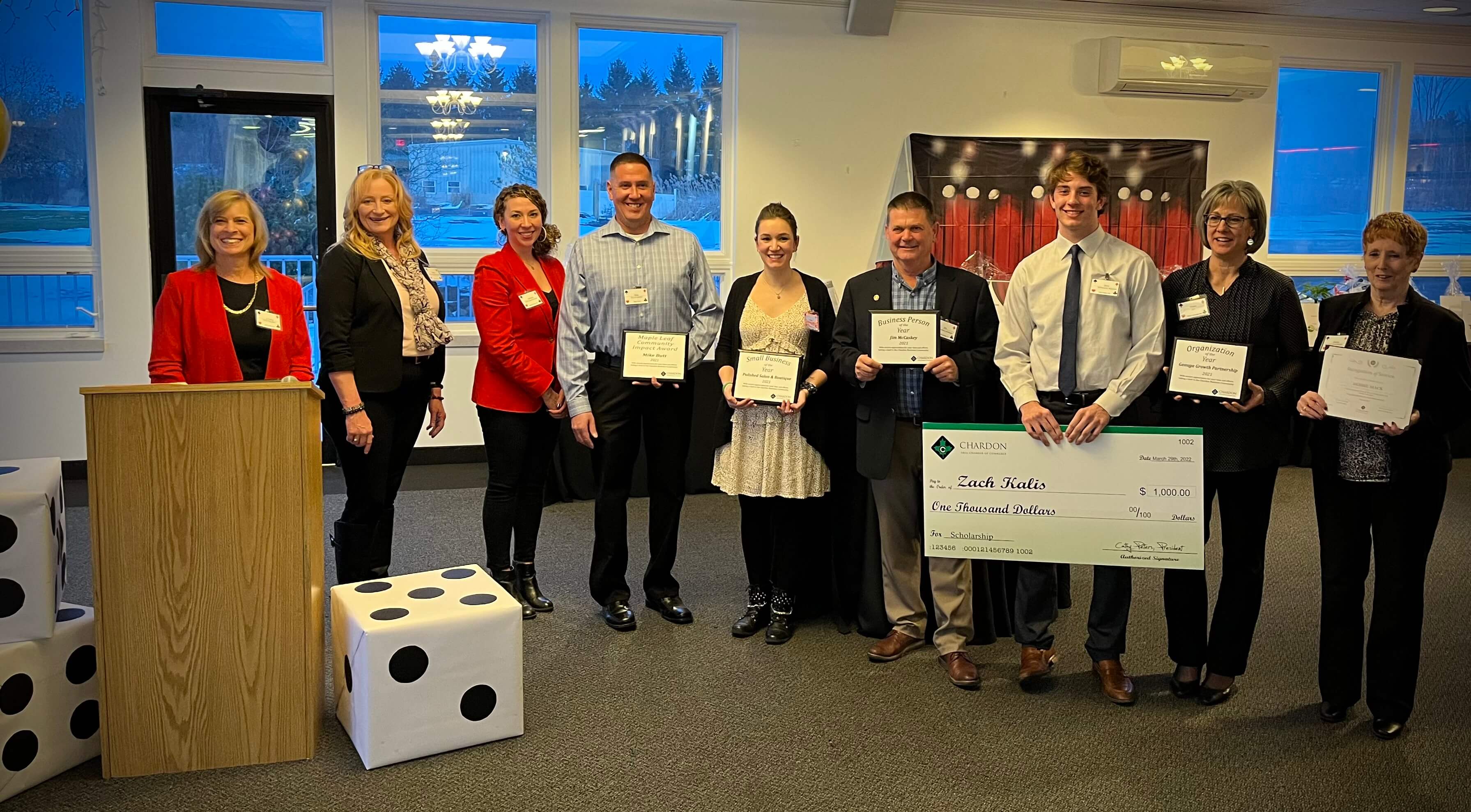 We invite you to our Annual Banquet and Awards Ceremony where we recognize deserving Businesses and Individuals who positively impact our community. In addition, two deserving High School students will be rewarded Scholarship from our CACC Scholarship Program!
When: Tuesday, March 29th | 5:00 - 8:00 PM
Where: St Denis Golf Club | 10660 Chardon Rd. Chardon, OH 44024
Who: Chamber Members, Local Business Members, Award Recipients and their Families
Register to Attend
Purchase Individual Tickets or Tickets for a Table of Eight.
SUBMIT AN AWARD NOMINATION
Do you know of a business, Organization, or Person deserving of an award? We are accepting nominations for Business of the Year (both Large and Small), Business Person of the Year, Organization of the Year, and Legacy Award.
SPONSOR OR DONATE A BASKET
If you care to sponsor this magical evening, or have the means to donate a raffle basket/item, please email mricco@chardonchamber.com or call 440.285.9050. We thank you in advance for your consideration in contributing to this wonderful event!
Questions?
Contact us to learn more.